If an error occurs, this window pops up.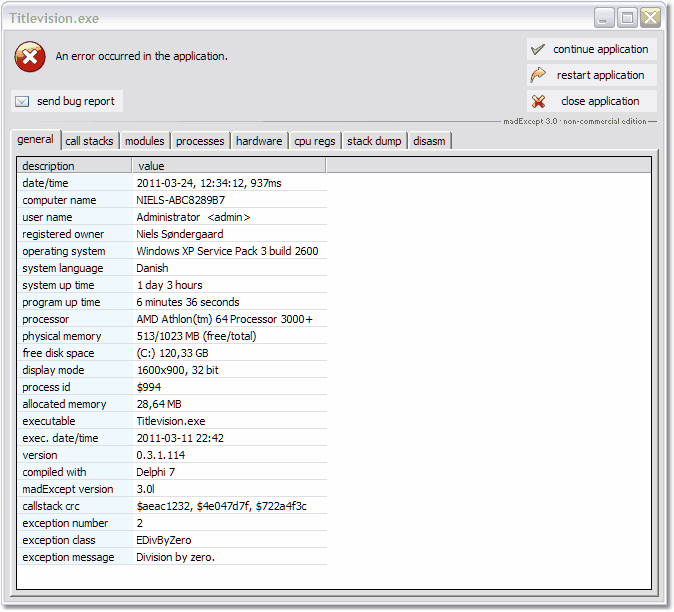 This window pops up, if you click "Show error report".
The last line, "exception message", tells what the problem is.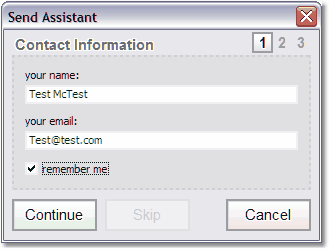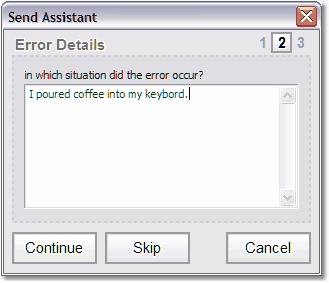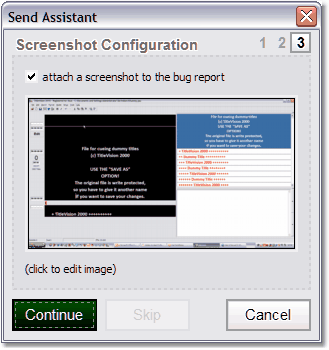 These three windows are shown if you choose to mail the report to us.
And by all means do so! It'll make us all wiser.

If you have webmail or later regret not sending the report, you can still do it. It is saved in the C:\Users\[Username]\Documents\Titlevision folder as "bugreport.txt".
See also: