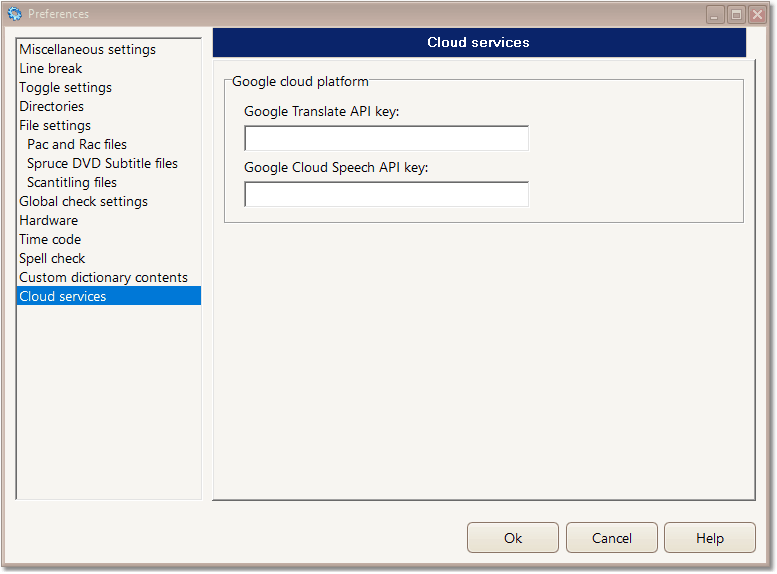 '
Google Autotranslate requires the user to create a "Google Translate API Key" which will be used in Sub Machine to tell Google to whom it should send the bill for the translation service. In order to create that key you need a Google account with an associated credit card, and must enter the key in the "Google Translate API key" preference setting. The advantage of the paid service is that there's no need for built in delays anymore, so translation speed is only dependent on your internet connection speed.
---
For information about adding the service to your Google account, please see this page: https://cloud.google.com/translate/v2/quickstart

See this page for information about prices (as of now the price is $20 for 1 million characters): https://cloud.google.com/translate/v2/pricing
Limiting your "Browser API key" to only have "titlevision.dk" as the built in http referrer is always a good security measure. Then the key can only be used with titlevision or any other referrer you to add to that list.