An integrated tool that allows you to compare the contents of your with the contents of any other file. If you want to, you may generate an HTM report and save it in a folder of your choice and afterwards mail it to whomever it concerns.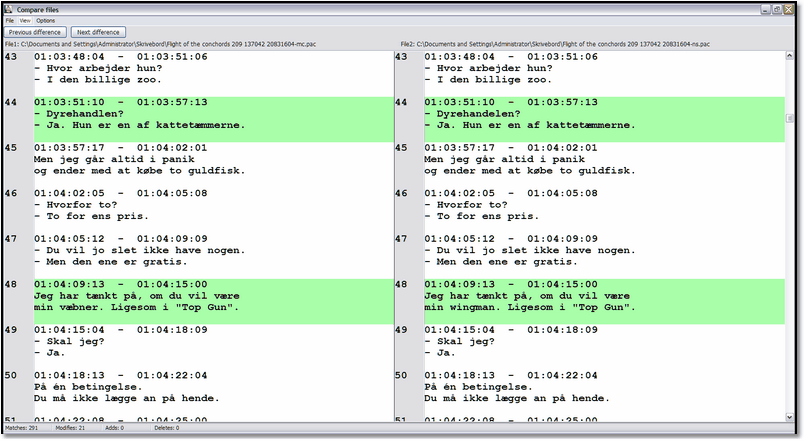 The subtitles containing differences are shown on a green background. Both text and time code are compared.
You can mark subtitles and cycle between green, yellow and red markings
by clicking the subtitles or using the edit menu.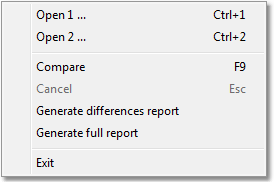 The File menu

The View menu

The Options menu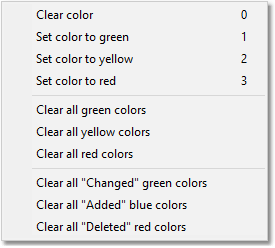 The Edit menu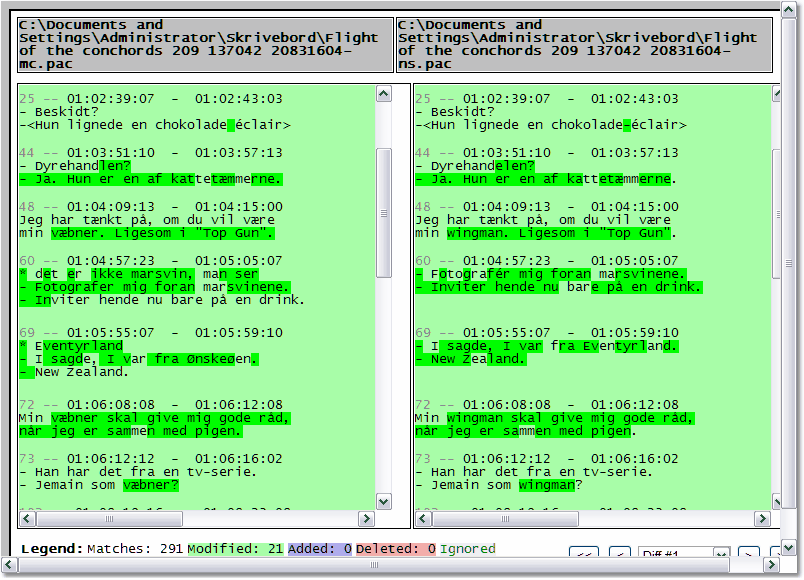 The HTM report opened