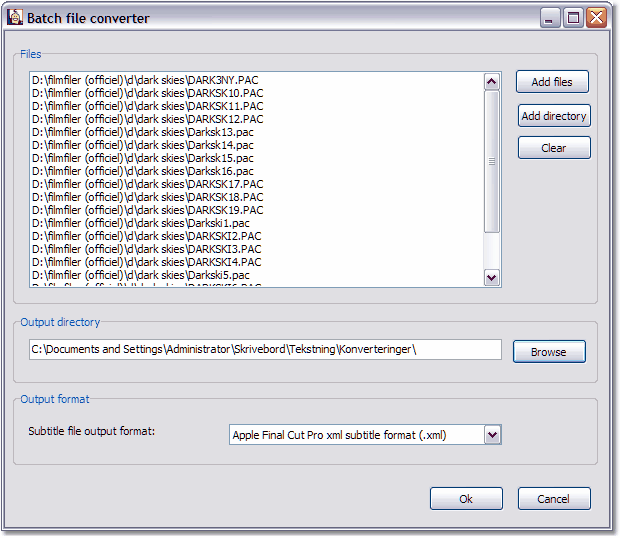 Here you can convert a range of files - a whole folder or manually added - from one format to any other format that Sub Machine can either save or export.

If justification is not specified in the source file, centered is default. Justification for srt files is set in the import dialog.

Do not use the source folder as output directory!