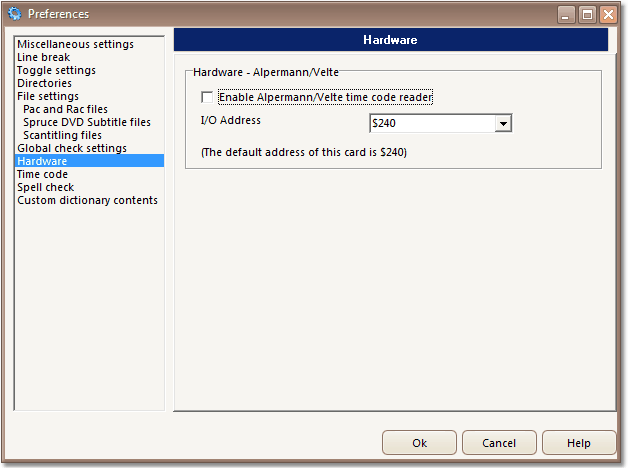 Only users with a time code reader need take heed of these very obsolete settings.
If you have an Alpermann&Velte time code reader (and want to use it) you have to state the i/o address here for the program to find it. The default is $240.
In some cases it may be necessary to change the Timecardaddress value in the file Configuration.txt manually before the program can run.
That file is found here:
XP: C:\Documents and Settings\[Username]\Application Data\Titlevision 2011
Vista, Win 7 and 8: C:\Users\[Username]\Appdata\Roaming\TitleVision 2011

See also:
Hardware installation