Ctrl+S

Click Home/Text/Spell check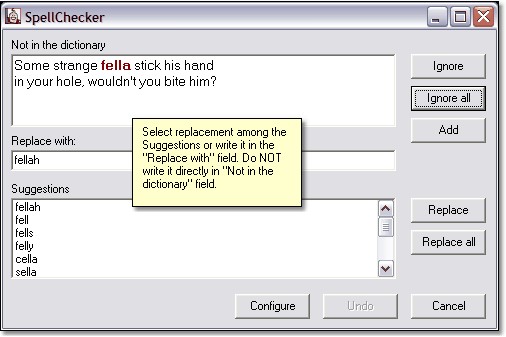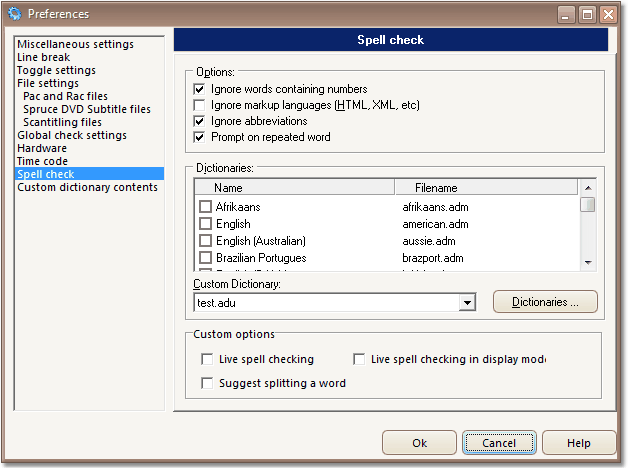 The dictionaries for the Addict Spell checker can be downloaded via the option/help/update icon or help/update in the popup menu. The words you add will be placed in a custom dictionary named after your log-on identity. You may edit its contents by clicking the Dictionaries button. You can not edit the main dictionary, but if you find errors in it, please notify TitleVision.
The dictionaries can also be downloaded from http://www.addictivesoftware.com/dicts-extern.htm.
---

Color tags and italics brackets are visible in the SpellChecker window. Just ignore them. The program will not consider them parts of a word.

Color tags visible
Italics brackets visible