We recommend that you make it a habit to use the inbuilt converter for each and every new clip, no matter the format. This will eliminate all the well known codec problems and give you a new, wonderfully workable video clip and a graph that shows audio and scene ends.
1) Select the Tools tab:

2) Click Convert video clip:

3) In the Video Converter Window, click the Open Button: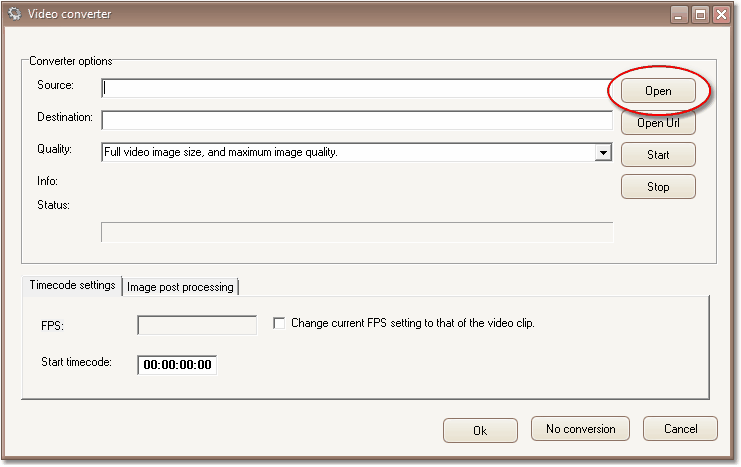 Alternatively you may open an url and capture a streaming video, if the streaming provider allows it.
If you want to try the streaming option, click "Open Url", paste this link
into the Url field: http://www.titlevision.dk/videoclip.avi, and click Ok. Then skip to 5.
4) Select the video clip you want to open:
.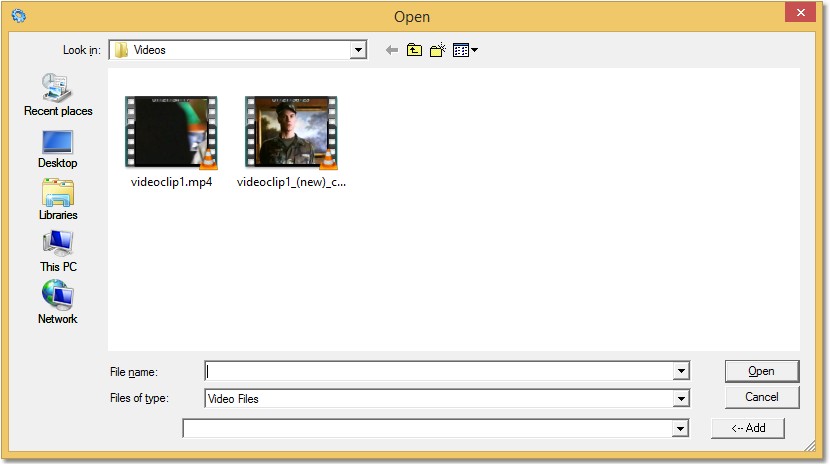 If you don't have a video clip, use our test file, videoclip1.avi, which you downloaded with the program setup zip file.
5) When the clip opens, the first frame is shown, and with some formats (eg. mpg & wmv) the program finds the start time code. If it doesn't, check for a superimposed time code and write it into the start time code window: If there is no superimposed time code, don't do anything - or write the start code you may have from the clip's provider. If non-superimposed start time info is carried in clip, it will be automatically transferred.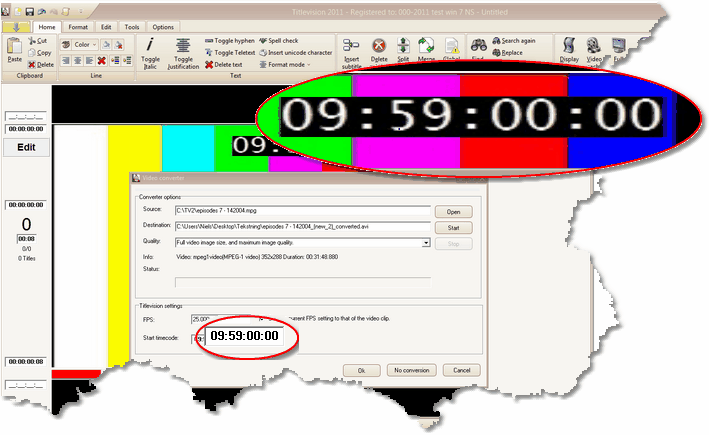 6) Change FPS (frames per second) if needed.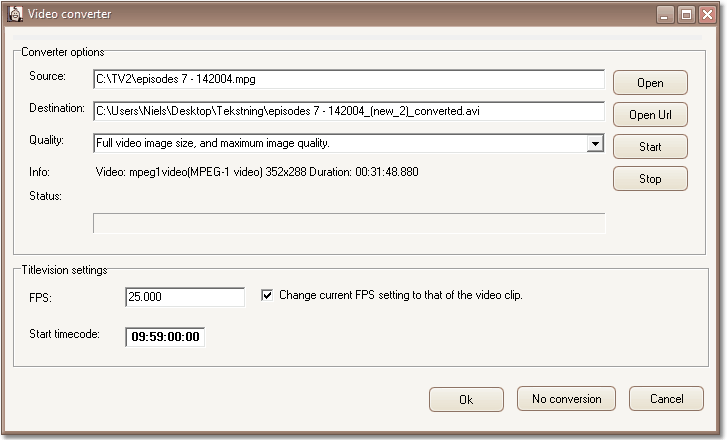 7) If the video is too dark and you want to make it lighter (or vice versa), change the image post processing settings. Then click Ok.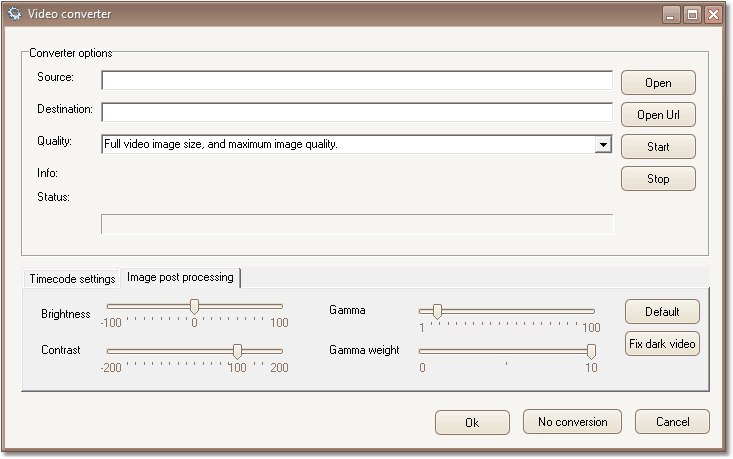 8) The conversion will start. It may take some minutes, but you can work with something else in the meantime. This process also creates the audio graph and maps the scene ends, making everything ready for subtitling.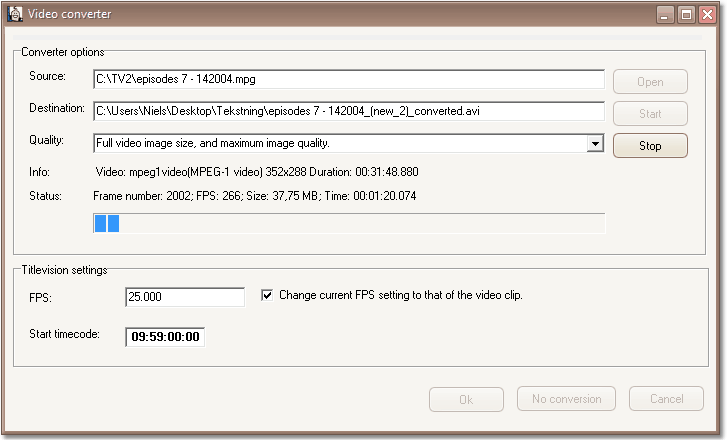 9) It's quite normal that the converter encounters a few errors, so the following message will normally turn up at the end of the process: "There were problems converting file (but not necessarily serious): xxx ". XXX=number of errors. It usually does not matter, unless the number is very high.

Alt+C

Supported codecs and protocols for streaming are listed here: http://en.wikipedia.org/wiki/FFmpeg
See also:
Problems viewing test file