First time installation
The setup program will normally suggest the destination directory C:\[Program Files folder]\Titlevision Sub Machine. The user may change this to any other path. If the folder wanted does not exist it will be created.
Reinstallation/update
The setup program will automatically find and suggest the folder already in use.

It is not recommended to reinstall/update the program to a new folder without uninstalling the old version first.
---
TitleVisionSetup2011-[Version Number].exe installation procedure: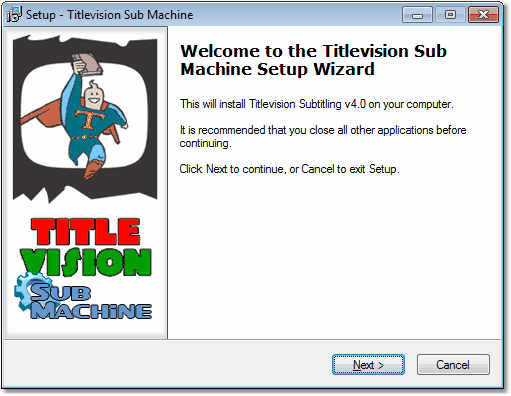 1) Accept License agreement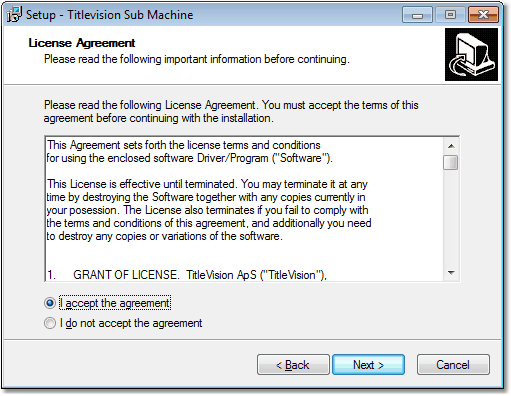 2) Select Destination Directory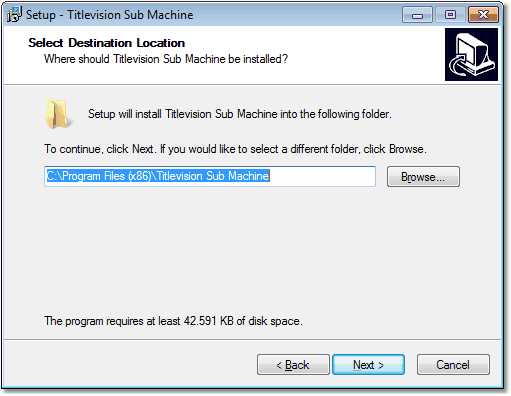 3) Select components (Full installation/update)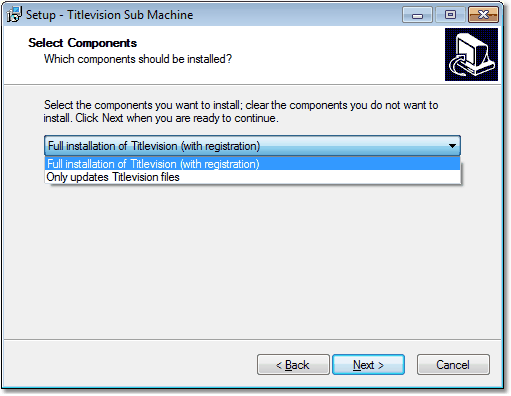 4) If you want to be able to watch all kinds of video formats, install LAV codecs (recommended, but optional and can always be done later via Options/Help/Update).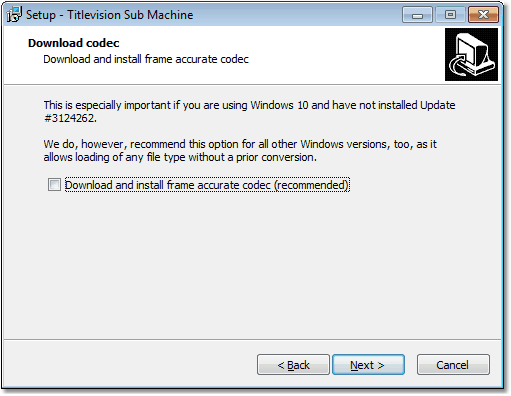 5) Select start menu folder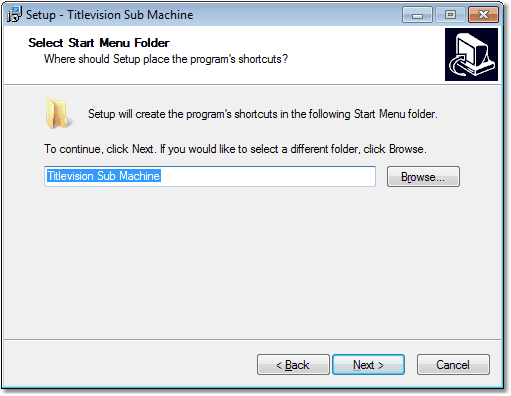 6) Select additional Tasks (desktop icon/quicklaunch icon/register file types to run with program)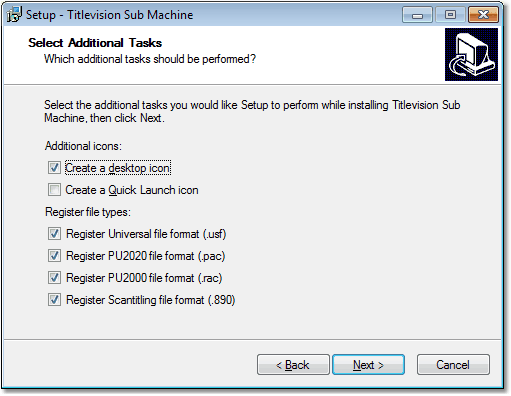 7) Software installation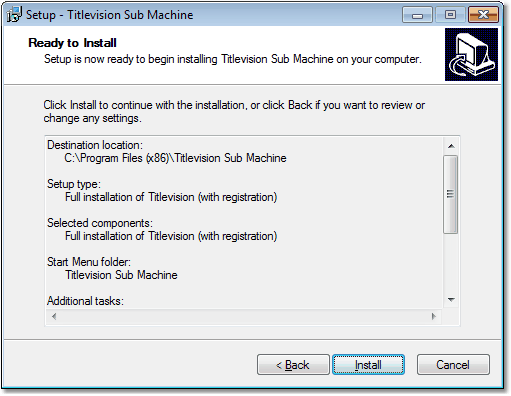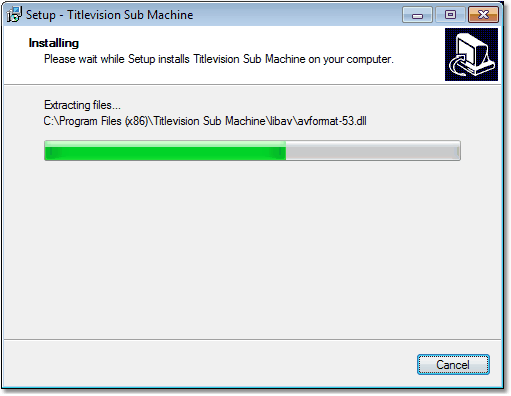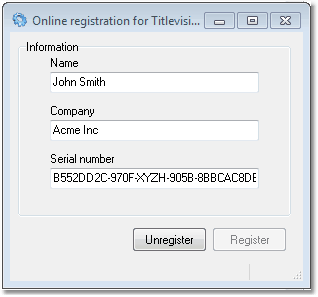 Fill in name, company (optional) and serial number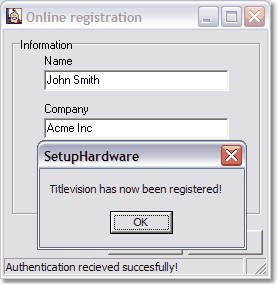 The program is ready for use!
8) Remove the registration window by clicking the X gadget and go on. If you have chosen to install the LAV codecs, the next couple of windows will appear. Else jump to 11.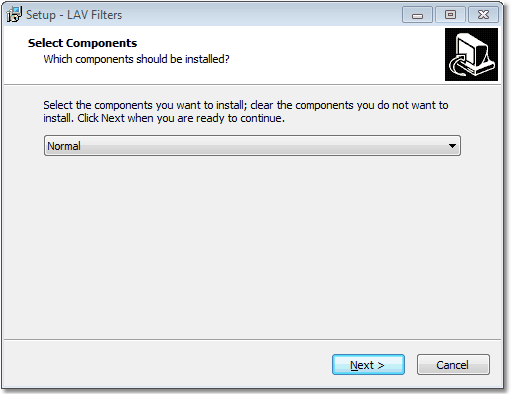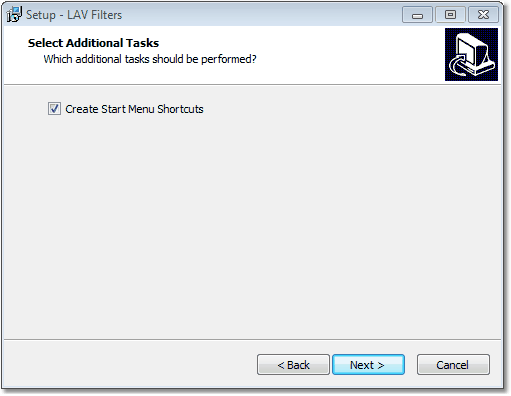 9) It is very important that you do not change any ticks on the next screen. Just leave everything as it is and click "Next".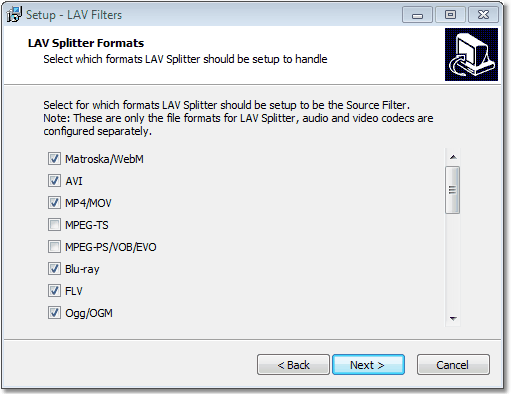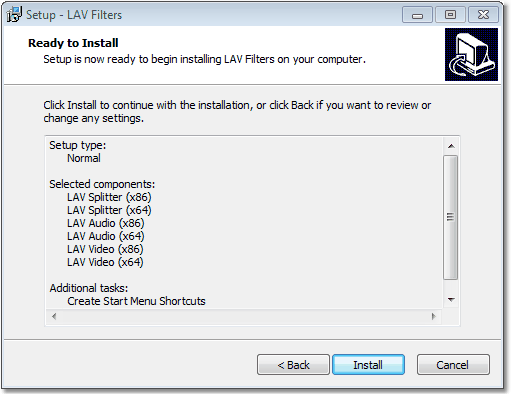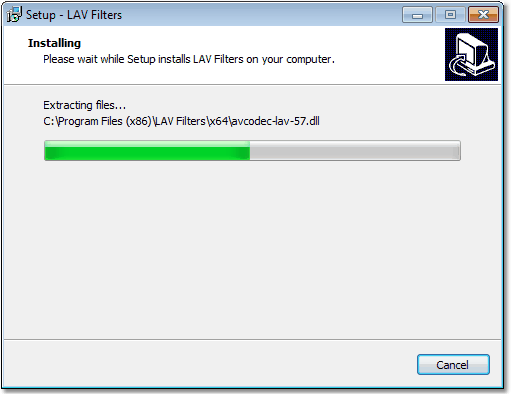 10) The final LAV installation screen. Do not remove the tick!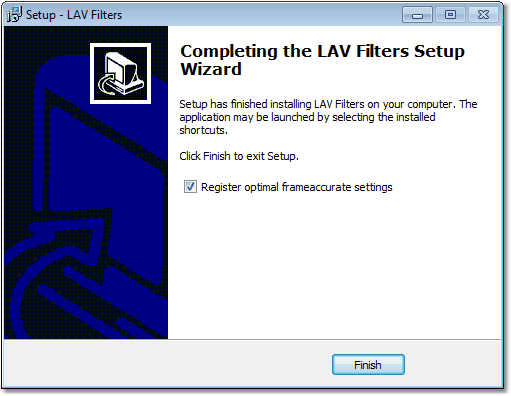 11) The program is installed/updated, and you can click "Finish".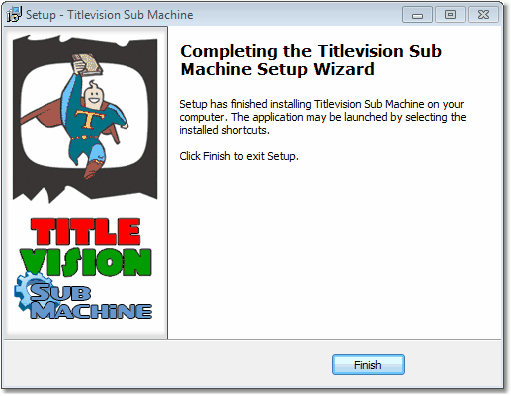 See also: